PhoneSuite Surpasses 3,000 Hotel Phone Systems Sold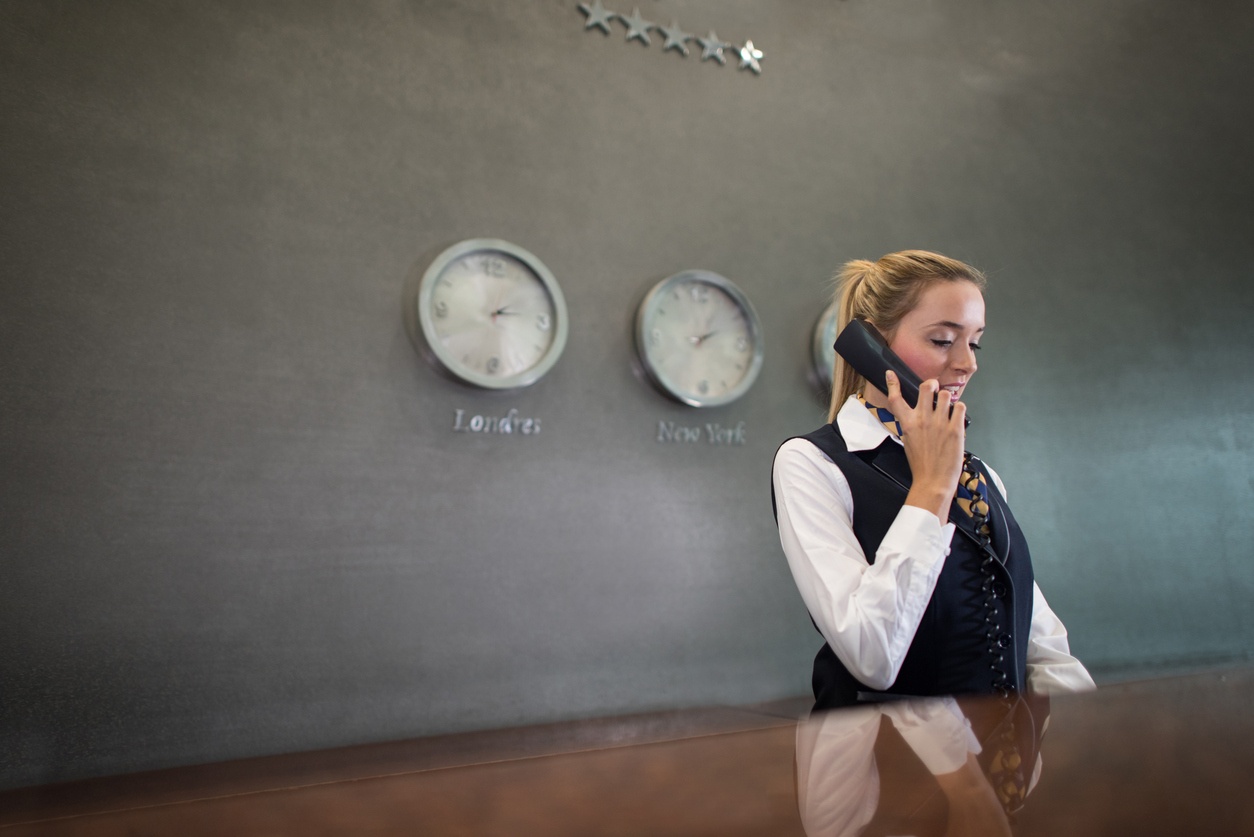 (Broomfield, CO,) — PhoneSuite, a leading provider of telecom solutions designed exclusively for the hospitality industry, recently reached another exciting milestone by surpassing 3,000 hotel phone systems sold.
Since installing its first phone system in 1998, PhoneSuite has made a name for itself by providing high-quality, low-power-consuming products. Providing upscale service for mid-size properties (economy to midscale), PhoneSuite integrates seamlessly with Property Management Systems and eliminates hours of training with its easy-to-use console.
Reaching 3,000 systems sold is just the latest in a series of milestones that include developing the first-ever hospitality touchscreen phone console in 2008, and last year becoming the first phone system provider to offer a rental program.
"PhoneSuite has always been committed to delivering and designing feature-rich, energy-efficient products at the most affordable price to meet or exceed a hotelier's needs," said company President Frank Melville. "In addition, we will continue to place a strong emphasis on customer service, build upon our extensive network of authorized resellers, and use our engineering expertise to create reliable communications solutions."
PhoneSuite's growing list of satisfied customers features properties from every economy and midscale brand, including Best Western, Holiday Inn Express, Comfort Inn, Quality Inn, Fairfield Inn, La Quinta, America's Best Value Inn, Days Inn, and Ramada. PhoneSuite is also a Preferred Vendor for several major hotel chains, an Allied Member of the American Hotel & Lodging Association (AH&LA) and the Asian American Hotel Owners Association (AAHOA), and a Platinum Member of Hotel Technology Next Generation (HTNG).
For more information on PhoneSuite, please visit PhoneSuite.com or call 800-245-9933.
About PhoneSuite
For over 20 years, PhoneSuite has leveraged its expertise in communication technology, providing high-quality, low-power-consuming products. Unlike other telecom companies, PhoneSuite is dedicated to the design and manufacture of products exclusively for the hotel industry. PhoneSuite is proud to have installed over 2,700 systems in properties ranging from B&Bs to 475-room franchise hotels throughout the United States and Canada. Our products, combined with our nationwide dealer support and engineering expertise, create reliable communication solutions that meet or exceed all hotel requirements by offering features such as answer detection, T1 digital trunk support, wake-up calls, PMS interfaces, integrated auto attendant, call accounting, voice mail, and many more. PhoneSuite is also a Founding Sponsor of AAHOA, a member of AH&LA, and a Platinum Member of HTNG, and was recognized by the Denver Business Journal in 2007 as one of the Top 25 Fastest Growing Small Private Companies.
Curious about the cost or installation process? Get in touch today.
---