PhoneSuite Introduces Innovative Voiceware VoIP Hotel Phone System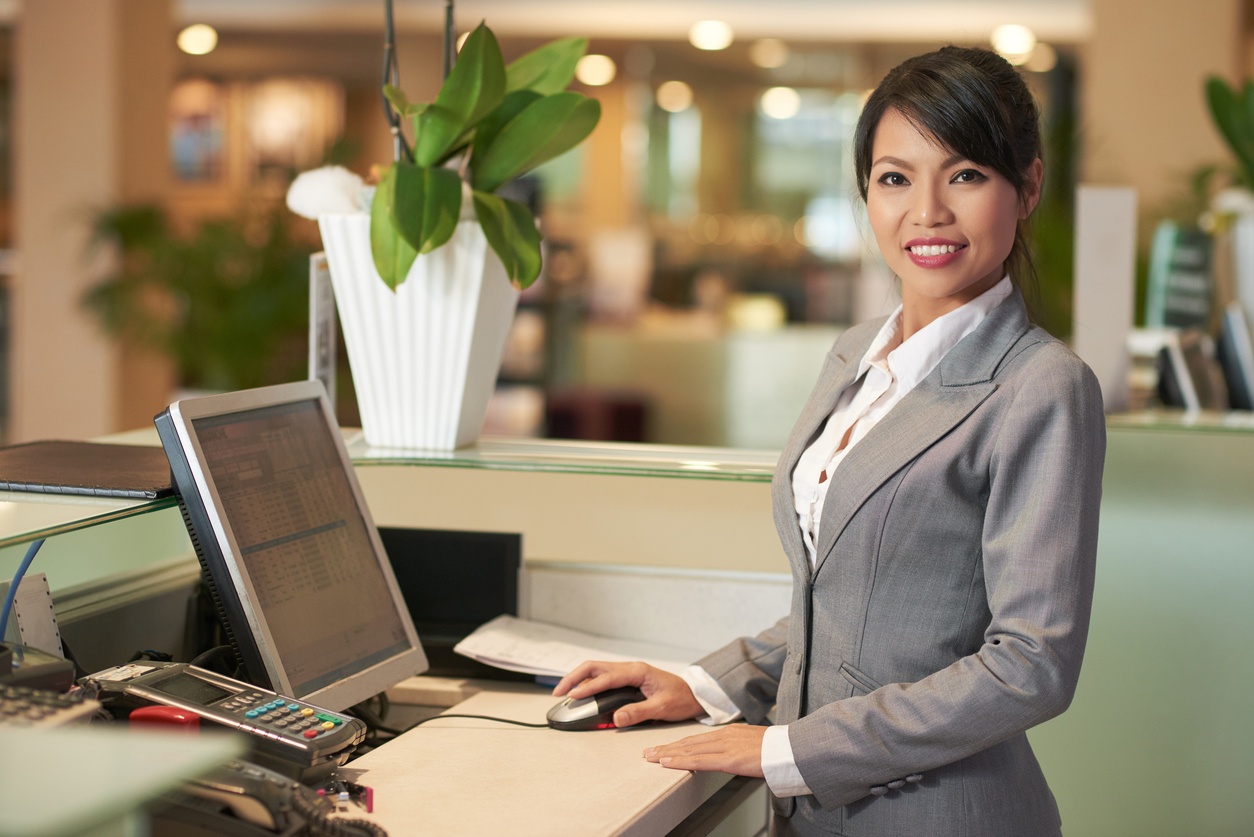 (Broomfield, CO,) – PhoneSuite, a leading provider of hotel voice communication solutions for over 20 years, unveiled a hospitality industry game-changer at HITEC today – an affordable VoIP telephone system that fits the needs of any size property, makes the front desk staff more productive, and provides a better experience for guests.
Designed specifically for hotel use, Voiceware by PhoneSuite is a server-based core that's compatible with the latest full-featured SIP phones from a variety of manufacturers, yet still works with a hotel's existing standard guestroom phones. The system can be run on-property or "in the cloud," and allows hoteliers to choose the features that make sense for their operation, including extensive find me/follow me capabilities, voicemail-to-email forwarding, and conference calling.
An integrated system designed to dramatically improve the guest experience while significantly reducing operating costs. This revolutionary VoIP system provides hotel guests with crystal-clear voice calls, a suite of modern features, and seamless integration with existing property management systems. PhoneSuite's innovative Voiceware technology is designed to offer superior-quality voice communication and a suite of advanced features in a single, secure platform.
The VoIP Hotel Phone System has been designed to work seamlessly with existing property management systems, giving hoteliers the flexibility and convenience they need for efficient operations.PhoneSuite's innovative system includes several groundbreaking features including HD voice calls, an automated wake-up call system, and an anonymous guest.
In addition to powerful administrative features, Voiceware offers more functionality and an interface that's easier to use than traditional hotel front desk consoles. A familiar search box option allows personnel to find guests or staff quickly by name and then call or transfer with just one click. Plus, a convenient screen with guest information pops up any time a guest calls.
Voiceware also takes a guest-centric approach to system architecture. Rather than simply annotate an extension with the guest's name, wake-up settings, and outbound calling permissions, the system creates a separate guest record so the name(s), VIP status, group affiliation, preferred language, wake-up calls, voice mailbox, and outbound dialing permissions are attached to the guest, not the phone. This greatly simplifies the task of moving a guest to a new room, as all these settings stay with the guest – not the phone.
Extensive guest features include: unlimited wake-ups with context sensitivity (weekday, weekend, etc.); voice mail prompts in the guest's native language (if set by PMS); wake-up options like snooze, weather forecast, room service, and check-out (if enabled in PMS); and group/affiliation display with voice message-to-group capabilities. And the extensive guest information voice tree system includes automated transfers to guest services or off-property, and an option to check out from the room phone.
"PhoneSuite has produced inexpensive yet feature-rich PBX hotel phone systems for mid-size properties for over 13 years, so we are thrilled to now be able to service upscale hotels too. This new VoIP platform provides the best of today's and tomorrow's phone system features, with modern administrative functionality, advanced guest tools, and interaction capabilities, and a new and more efficient approach to front desk communications," said company President Frank Melville.
PhoneSuite's phone systems for the economy to midscale properties integrate seamlessly with Property Management Systems and eliminate hours of training with an easy-to-use console. The ultra-low-power consumption systems are two to four times more efficient than the competitors' products, which lowers electric bills by hundreds of dollars.
And PhoneSuite remains dedicated to the hospitality industry by offering U.S.-made, energy-efficient products that are approved and installed at numerous national hotel chains.
For more information on Voiceware by PhoneSuite, please visit www.PhoneSuite.com or call 800-245-9933 to schedule a demonstration.
About PhoneSuite
For over 20 years, PhoneSuite has leveraged its expertise in communication technology to provide high-quality, low-power-consuming products. PhoneSuite is dedicated to the design and manufacture of products exclusively for the hotel industry and is proud to have installed over 3,900 systems in properties ranging from B&B's to 475-room franchise hotels throughout the United States and Canada. Our products, combined with our nationwide dealer support and engineering expertise, create reliable communication solutions that meet or exceed all hotel requirements.
PhoneSuite is a Preferred Vendor for several major hotel chains, an Allied Member of the American Hotel & Lodging Association (AH&LA), a Founding Sponsor of the Asian American Hotel Owners Association (AAHOA), a member of Hotel Technology Next Generation (HTNG), and was recognized by the Denver Business Journal as one of the Top 25 Fastest Growing Small Private Companies.
Founded in 1988, PhoneSuite manufactures and designs phone systems exclusively for the hospitality industry for Telecommunications Services. Phonesuite is the proven choice for modern, open-architected integrated hotel communications for over 6,500 hotel installations. We offer start-to-finish manufacturing of unique, easy-to-install, full-featured, flexible software and hardware telephony solutions.
Curious about the cost or installation process? Get in touch today.
---