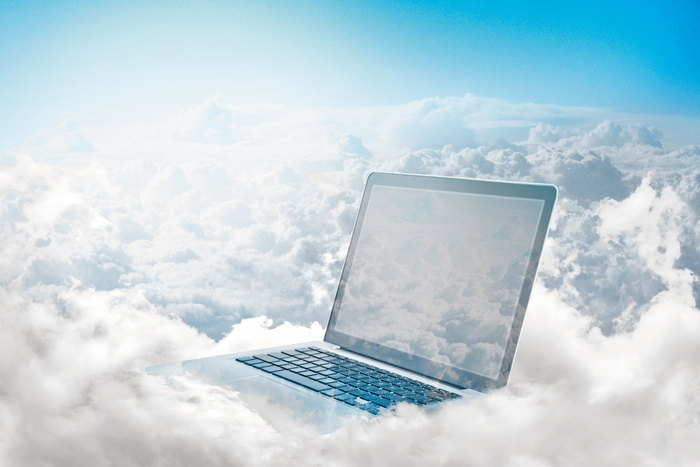 The past few years have seen the technology sector evolving in leaps and bounds, and it's only continuing to expand itself faster and farther than ever before. As a result, many forward-thinking hotels are stampeding to the cloud. Software-as-a-Service (SaaS) solutions are available in the form of property management systems, Voice over Internet Protocol (VoIP) telephony services, and more — and each of these technologies make it possible for hotels to meet growing customer needs in a way that's fast, effective, and affordable.
Stampeding vs. Being Shepherded into the Cloud
There's absolutely no doubt about the fact that the cloud offers a lot of exciting possibilities for hotels. With all that the cloud has to offer, it's really no wonder why there's a sudden surge in interest. While moving into the cloud is definitely a GREAT thing, though, it's important to not make knee-jerk reactions that will hinder your business. We encourage hotels to embrace the cloud, but to leave the technology to the vendors.
A stampede is generally defined as some type of uncontrolled running or movement based upon an impulse. Unfortunately, we see a lot of businesses within the hospitality industry hurtling uncontrollably toward cloud implementation, with no sense of direction. While their enthusiasm for technology is fantastic, it won't get them very far if they don't have a solid game plan for making the transition.
Remember, cloud technology is still relatively new, and most hotels have very limited cloud experience. Dedicated vendors, on the other hand, have had the opportunity to spend more than a decade in the cloud. As a result, they know what they're doing while having the ability to stay on top of the latest advancements, trends, and developments. This means that the vendor has what it takes to manage the hotel's technology so that the hotel can do what it does best: tending to the diverse needs of guests.
You can think of a vendor, then, as a shepherd. As shepherds, good vendors know how best to direct and handle movement into the cloud. They create a set plan and help hotels travel in a direction that allows them to reach specific goals. This care and guidance makes a huge difference in the level of success that you can expect from transitioning to cloud-based technology.
Ongoing Care
A good cloud-based vendor that offers true SaaS solutions will do more than simply shepherd you into the world of cloud computing; they'll keep watch over you at all times. Under a true SaaS model, a vendor should fully take over the maintenance of the technology being used by the hotel, including data backups, system updates, scalability, etc. Instead of being forced to buy, install, and maintain hardware or software, hotels can rely on the vendor to host and manage all of its data on its behalf. There's virtually nothing, then, for hotels to worry about on the technology side of things.
Those who join the stampede of hotels that are running head-first into the cloud without help, on the other hand, will be forced to handle everything — from installation and setup to care and maintenance — in-house and on their own. Ultimately, this means that there will be a lot more time and money invested in the project and a lot more margin for error in VoIP and PMS solutions. This entirely beats the purpose of moving into the cloud in the first place.
The main point of all this is to say that, while the cloud is creating a lot of buzz (and for good reason!), there's no benefit to stampeding into things on your own. Technology vendors like
PhoneSuite
have the luxury of years of experience and are more than happy to help guide you on your journey. Give us a call to learn more today.