WEBINAR: Cost Savings Analysis SIP vs Traditional Trunking in Hotels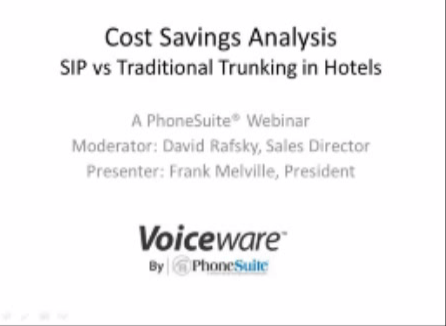 Traditionally, hotel phone systems have relied on T1 lines, or bundled phone line "trunks". SIP trunking relies on the Internet for a virtual phone line connection.
SIP is a new digital standard that can be used for making and receiving calls by your staff and guests.
The question is this – which technology is more cost-efficient for your property?
During this recorded webinar we'll look at an in-depth cost savings analysis of SIP vs Traditional trunking in hotels.