6 Qualities to Look for in a VoIP Provider
If you've decided that Voice over Internet Protocol is right for your hotel, then – congratulations! You've chosen to save money at your hotel while offering your guests and employees an unprecedented experience in communication and convenience.
Your journey isn't over, though. It's actually just beginning, because now it's time to choose a VoIP provider that will satisfy your hotel's needs, along with the needs of the individuals who will be utilizing the system. As always, we're here to make your life easier, which is why we've compiled six qualities that you should look for in a VoIP provider:
Quality #1: Experience
While you shouldn't have anything against newcomers, your hotel's phone system is one of its most important components. It is something you definitely want to leave to the experts. Voice over Internet Protocol has been around for many years, but much of its technology has evolved more recently. This is why finding a VoIP provider who has been around the block will help everything go more smoothly.
Quality #2: Price and Features

We've said it before and we'll say it again – VoIP is less costly than a traditional phone system. The same is true with hosted solutions, if that's the route you choose to go. But, whether you're discussing hosted solutions or not, VoIP providers can differ in price and features that those prices include. What you want to do is find a provider that can give you the features you need at a price that fits into your budget.
Quality #3: Reliability of Service

The fastest way to disappoint your customers in terms of communication at your hotel is by partnering with a VoIP provider that is simply not reliable. From day one, your provider needs to instill in you confidence that their service agents and technicians will be available to you when you need them. Any delay in service can hurt your profits and reputation, so this is something that should be taken very seriously.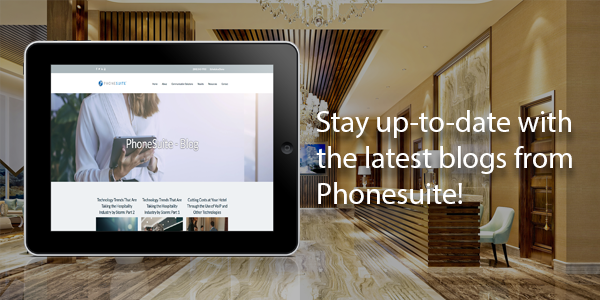 Quality #4: Network Security

Data security has always been a concern, but this is truer now than it has ever been before. It is essential that you protect every single person who is using your hotel's phone system. VoIP has standardized encryption as one of its core processes, but a VoIP provider must also have its own high level of security. This will prevent any intrusion into your system and, by association, any communications that flow through it.
Quality #5: Third-Party Integration

If a VoIP provider is not able to fully integrate with the third-party hardware or software that your hotel is currently using, then you may have added costs involved or be unable to provide proper communication to your guests and employees. Luckily, this is something that is generally easy to fix since the professionals at a reliable VoIP provider will be well-versed in integration and can typically offer workarounds if needed.
Quality #6: Downtime Guarantee

Any business that experiences downtime in its communications system can be in trouble. Nothing will make your hotel guests run for the hills or, to be more accurate, run for review sites like Yelp faster than not being able to effectively communicate with others during their stay. Your VoIP provider should guarantee minimal downtime, which basically translates to none at all, with heavy penalties if any occurs.
Choosing to switch your hotel over to VoIP is one of the best decisions you'll make for your business. You can't do it alone, however, and PhoneSuite offers plenty of resources and assistance to make sure your transition goes smoothly. Contact us today and we'll go over your needs and what VoIP can do for you.