5 Reasons Why Your Online Booking Numbers are Low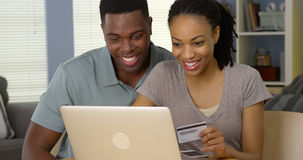 As a hotelier, you're constantly looking for ways to increase your bookings, and in today's digital era, there's no better medium for accomplishing this objective than your hotel's website. Unfortunately, there are still a lot of hospitality businesses that are actually shooting themselves in the foot by not properly marketing their venue online. Could you be amongst these hotels that are suffering from making these common website mistakes?
1. Lack of Mobile Optimization
Just about everyone — 90 percent of adults — in the U.S. owns a smartphone, and the majority of these people use their mobile devices to manage many different aspects of their lives, including hotel bookings. What's crazy about this is that less than half of hotels have optimized their websites for mobile devices! If you've ever tried to access a non-optimized website from your phone, you know how annoying it can be, and how tempting it is to just navigate away from the page. This is the last thing you want your prospective customers to do. Having a mobile-friendly site is the key to touching on all areas of the market and increasing your bookings.
2. Poor Website Functionality
Having a website that's optimized both to desktop and mobile users won't do you much good if your site is difficult to navigate. Today's consumers have a very short attention span, and if they're required to do too much work to discover what kind of availability your hotel has or how to book their stay, they'll simply ditch your page and find a room elsewhere. So what turns your target audience off? The majority of travelers will avoid hotel websites with a "splash page", or an opening page that promotes the hotel through an auto-playing video or music. These pages are noisy, slow, and make it harder for your guests to figure out where to go to complete a booking.
3. Anti-Social (Media)
Love it or hate it, social media is a major part of marketing today and it's absolutely vital that you jump on board with platforms like Facebook, Twitter, LinkedIn, etc. Not only do these sites enable you to directly interact with your customers and "listen" to the conversations that they're having about your venue, but you can also use these pages to announce special promotions or to show off the latest and greatest offerings by your hotel. Have you recently upgraded to a high-tech, VoIP phone system? Share pictures and information explaining everything that your future guests can expect from the change!
4. Poorly Written Copy
Does the copy on your hotel's website appear professional, or is it littered with mistakes? Customers look out for typos and grammatical errors, and tend to distrust businesses that don't even put in the effort to create an attractive and literate website. It's good practice to have multiple sets of eyes review your content prior to publishing. Be sure to also avoid copy that is stuffed with cliches, keywords, or big words that make your hotel seem pretentious. Keep things light, casual, conversational, and focused on the comforts offered by your hotel during travel.
5. Lack of Customer Reviews
You can sing your hotel's praises as much as you want, but there is nothing quite as telling about the true quality of your hotel as a customer review. Consumers view other guests as the most credible source of information about what your hotel has to offer and whether or not you live up to your claims. It's always a good idea to offer customer testimonials directly on your website while also offering links to review networks like Yelp! or social media pages. Be sure to encourage your guests to provide you with feedback, and create personalized responses to each review to show that you care about their opinions.
Technology has become an increasingly important part of a hotel's success.
PhoneSuite
can help you design and implement a VoIP system that takes advantage of multiple features and benefits for the new generation of travelers. Contact us today and we'll get you started on the future of communication.