What Effect Do Mobile Devices Have on Direct Bookings and Guest Engagement?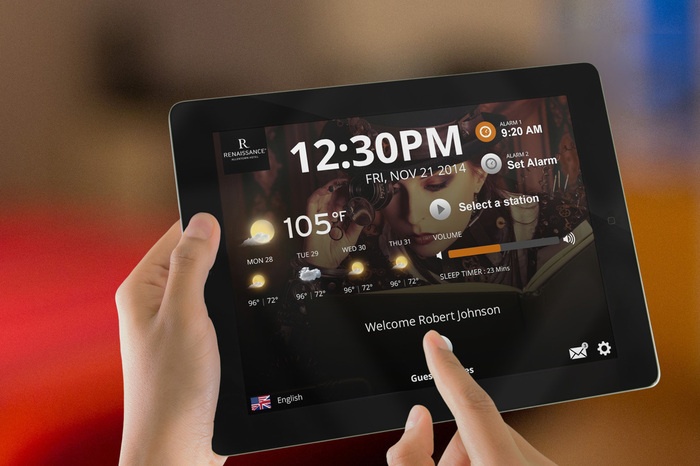 The fact that more adults are using mobile devices than ever before is nothing new, but these same users are employing their devices in new ways. In addition to shopping for products and making purchases, people are now using smartphones and tablets to plan vacations and book travel accommodations.
This raises the question of what type of impact the use of mobile devices has on the hospitality industry and guest engagement. To find the answer, Cendyn/ONE recently conducted a Benchmark Study to evaluate mobile traffic and bookings in a sample of more than 100 three- to five-star hotels. Read on to view the results.
Smartphones Are Poised to Become the Primary Trip Planning Device
The Benchmark Study revealed that over the course of the past couple years, approximately 16 percent of all web searches have shifted from desktop computers to smartphones, with one percent moving away from desktops in favor of smartphones. If this trend continues, hotels can expect mobile devices to be the primary means for travelers to search for accommodations within the next two years. This means that now is the time to make sure that your hotel's website is fully optimized for mobile.
Desktop Still Leads Conversion Rates, But This May Change
As it stands, desktop computers still dominate online conversions with a conversion rate twice as high as tablet bookings and five times higher than smartphones. This is because the 55+ demographic tends to use mobile to search for hotels, but then switches to a desktop or tablet for making reservations. This doesn't mean that hotels shouldn't keep an eye on the mobile market, though. Smartphone bookings doubled in 2015 as millennials and a growing number of users in the 35-44 age range are embracing phones with larger screens.
Mobile Devices Can Increase Guest Engagement
Because so many travelers (well over 85 percent) make use of smartphones while on vacation, it's in the best interest of hotels to engage guests with useful apps. Mobile apps can be used to keep in touch with vacationers throughout all stages of the guest cycle. These apps should offer pre-stay, on-property, and post-stay features that can allow guests to schedule activities and services. You might even use an app to walk guests through the "how-to's" of utilizing your hotel's technology, like business center electronics, VoIP phone systems, smart TVs, etc. This will bring in more revenue and will decrease the likelihood of a cancelled reservation by 25 percent.
Mobile Experience Is Improved with Responsive Design
If you're going to employ a mobile strategy, you should do everything in your power to create as positive an experience as possible. This means developing a simple, seamless, and highly effective application that's designed with your guests' needs in mind. Make sure that your websites and applications alike are engineered to be mobile-responsive. Not only will this boost guest engagement and increase customer satisfaction, but it will also keep Google happy, increasing the odds of your hotel appearing higher up in local search engine results.
Final Thoughts
Mobile is both the way of the present and of the future. As more and more guests embrace mobile capabilities, hotels must prepare to meet their increasing demands. The more mobile-friendly your website or application is, the more likely it is that a traveler will make a buying decision by booking a stay at your hotel or purchasing activities and services from your resort.
Are you ready to take your hotel's technology to the next level? Let the experts at PhoneSuite help. Give us a call to learn more and get started today.