How Hotel Telephone System Impacts Customer Service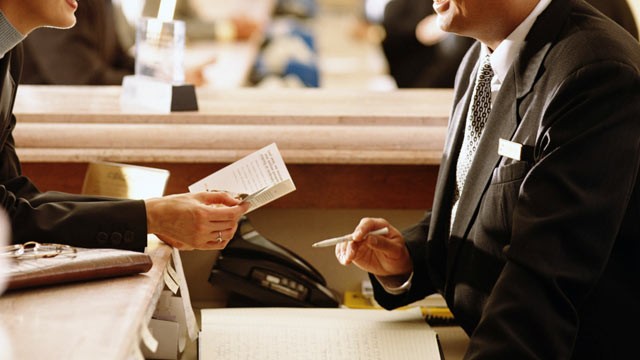 Your hotel phone system can play a significant role in your guest's overall experience at your facility. While an older landline network may have gotten the job done in the past, a new VoIP phone system will go above and beyond the call of duty, enhancing customer service and guest relations. By making the decision to upgrade your phones, you will have the ability to achieve the following four objectives:
1. Provide Faster Service
We live in a fast paced world, which means that today's customers expect speedy service at all times. VoIP phone systems equipped with a browser console enable your staff to handle tasks far faster and more efficiently than ever before. With just one simple touch of the screen, your desk attendants will be able to immediately set guest check in and out times, wakeup calls, credit limits, and transfer calls. Because all of this valuable information can be stored within the phone system, there is no need for your staff to flit back and forth between a phone and the computer, which reduces customer wait time while simultaneously improving accuracy.
2. Respond to Individual Needs
Perhaps one of the greatest things about a hotel VoIP phone system is that it makes it possible for you and your staff to tailor a guest's experience to his or her own individual needs. When a guest calls your front desk, your attendants will be provided with an instantaneous readout of the caller's name, hotel room, native language, check in and out time, VIP status, and more. With this information close at hand, your staff will be able to accommodate your guests in a way that is specific and personal. This makes your guests feel more valued, and satisfied with their experience at your facility. Plus, guests can receive messages, wakeup calls and more all in their native language making it easy for them to interact with your hotel.

3. Give Your Guests Some Control
VoIP phone systems also allow your guests to enjoy the luxury of having some control over their stay. Those who are traveling on business, or who need to make important morning appointments, may rely on a wakeup call each morning. Entrusting a stranger to set up and make that call can be stressful for guests. With a VoIP system, individuals have the ability to set up their own customized wakeup call, right from their phone. They can choose the language of the alarm, and can even request a weather report so that they can plan for the day ahead.
In addition, the hotel phone system will remove unexpected phone charges from the equation. For starters, guests can elect to set a credit limit on their phones at check in, to ensure that they do not overspend during their stay. Plus, the system is able to verify that calls are actually completed before charging a guest.
4. Never Miss a Call
There's nothing more frustrating to guests than finding themselves unable to reach your front desk. Whether a guest is trying to obtain information while the attendant is busy or an outside caller is hoping to make a reservation, any missed phone call is bad for business. Hotel VoIP phone systems can guarantee that you will never miss a call again. Auto attendants can provide guests with valuable information and the ability to transfer directly to other in-house extensions. In addition, you're able to redirect a future guest to a central reservation center or have cascading ringing patterns so that if the front desk doesn't answer the call rolls to the next person on the queue. Everyone wins.
It's time to take your hotel to the next level. Impress your guests and improve customer service by upgrading your hotel's phone system.