Checklist for First-Time VoIP Customers, Part Two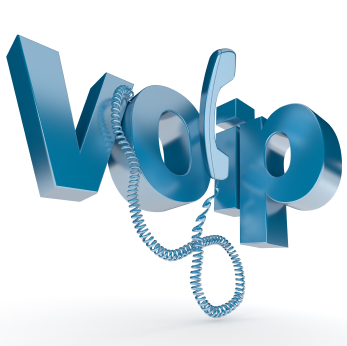 Switching to VoIP is a decision that can help your hotel succeed in one of the most important aspects of the hospitality industry — communications. Last week, we created the first part of a checklist that you should follow once you've made the decision to upgrade your hotel's communications system to VoIP, which expanded on a list that we created earlier this year.
We're back this week to finish off the list with the final four items for your checklist:
Item #1: Consider Property Management System Integration
Many hotel owners find it beneficial for their newly installed VoIP system to easily integrate into their existing PMS platform. By doing so, you're ensuring a smooth transition to this new communications setup, which includes continuing functionality so that your hotel's daily routine is not interrupted. Plus, if needed, check with a potential provider to find out if the phone system they use allows for integration with other applications. VoIP system providers like PhoneSuite have a better sense of the type of applications that interface so it is best to ask them what interfaces with their system.
Item #2: Take Advantage of Mobility
The proliferation of mobile devices has forever changed the landscape of many businesses, and this includes how hotels function on a staff and service level. By utilizing mobile devices as part of their daily routine, employees now have the option of moving around throughout the day without losing contact with their customers. This means that tasks can be completed away from their desks without losing contact with a customer or missing a call for service or booking. A savvy hotel owner can even integrate mobile phones into the facility's phone system for greater flexibility.
Item #3: Know Your Provider
VoIP has really taken off in recent years, which is why so many businesses have thrown their hats into the ring. Not all of these are created the same, of course, so it's a good idea to learn a little about a potential provider before you jump on board. What you need to do is look for a proven track record and solid history. This doesn't mean only focusing on the length of time that a VoIP provider has been in business — also ask what their short and long-term goals are for the services they can offer you. The best providers in the industry will give you a detailed account of both its history and views for the future.
Item #4: Don't Settle for Low-Quality Service
Working with a reputable VoIP provider is essential for a smooth transition and continuing success. When you're considering a specific provider, find out their philosophy on service. You need to make sure that your expectations will be met on a daily basis and, in some cases, exceeded. In the beginning, your new provider should work closely with you to ensure that you have the proper setup for your needs, and in the future, they'll work closely with you to address any maintenance or quality issues. Your VoIP provider should also have a solid plan in place to take care of any big issues that might cause downtime. When your system goes down, you could experience devastating ripples throughout your hotel's bottom line.
When upgrading to VoIP, it's important that you be prepared before you decide to dive in. Add the above items to the ones that we gave you last week and your preparation for a VoIP upgrade at your hotel will be complete. For more expert information on making the switch, contact the professionals at PhoneSuite today. We'll answer any questions that you may have about VoIP or our specific services, and get you on the right path.