A Case Study: 8 Mid and Full Scale Hotel Hosted Solution Replacements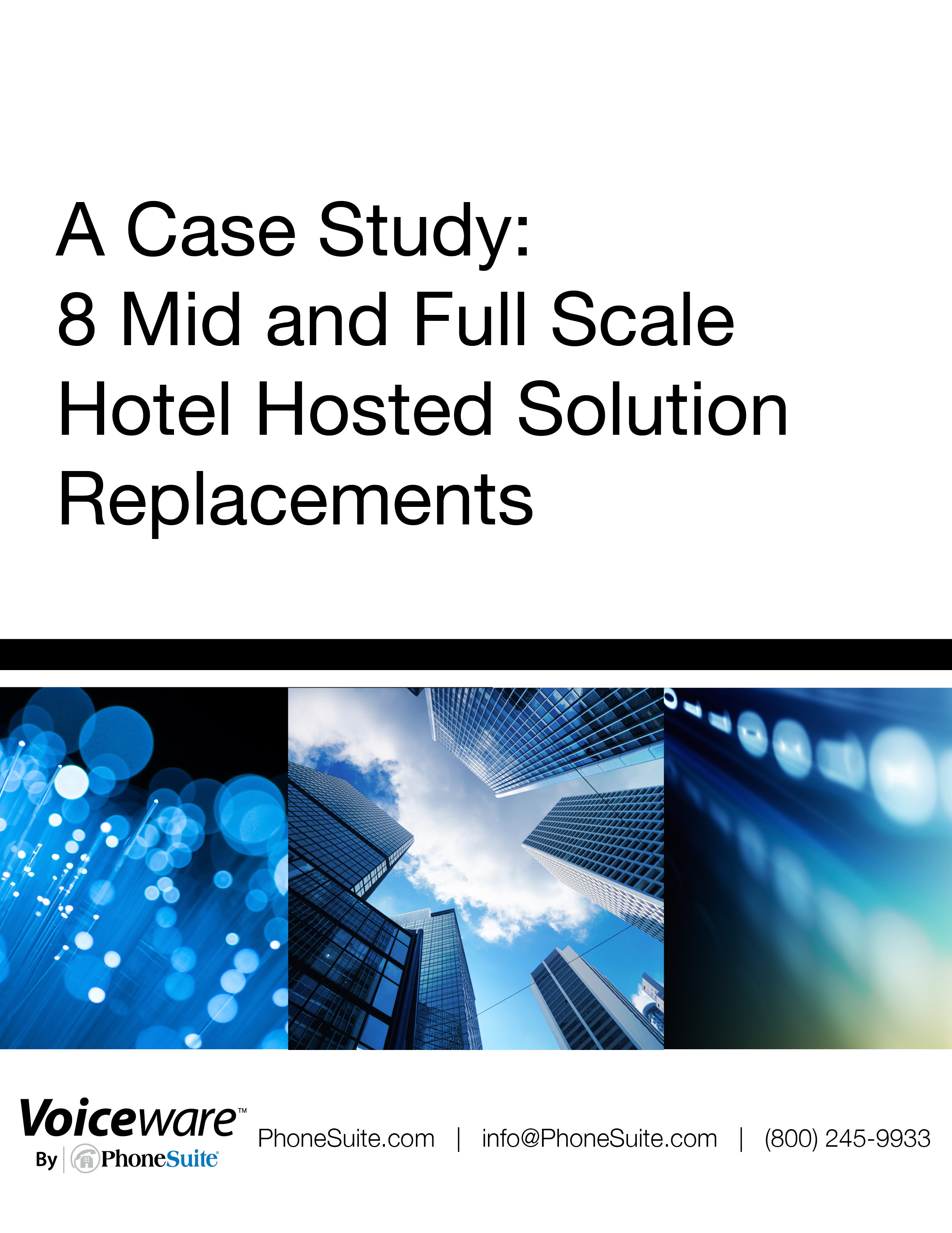 Kinseth Hospitality Companies, a midwestern hotel ownership and management company, previously selected a hosted PBX solution for eight of their midscale and full-scale properties. The solution was not adequate for a variety of reasons, most notably inconsistent phone call quality and undependable PMS interfaces.
So, Kinseth consulted with Voiceware reseller Satellite Surf of Chicago to make the move to full scalle hosted soiution replacements.