CASE STUDY: SIP vs. Analog Guest Room Phones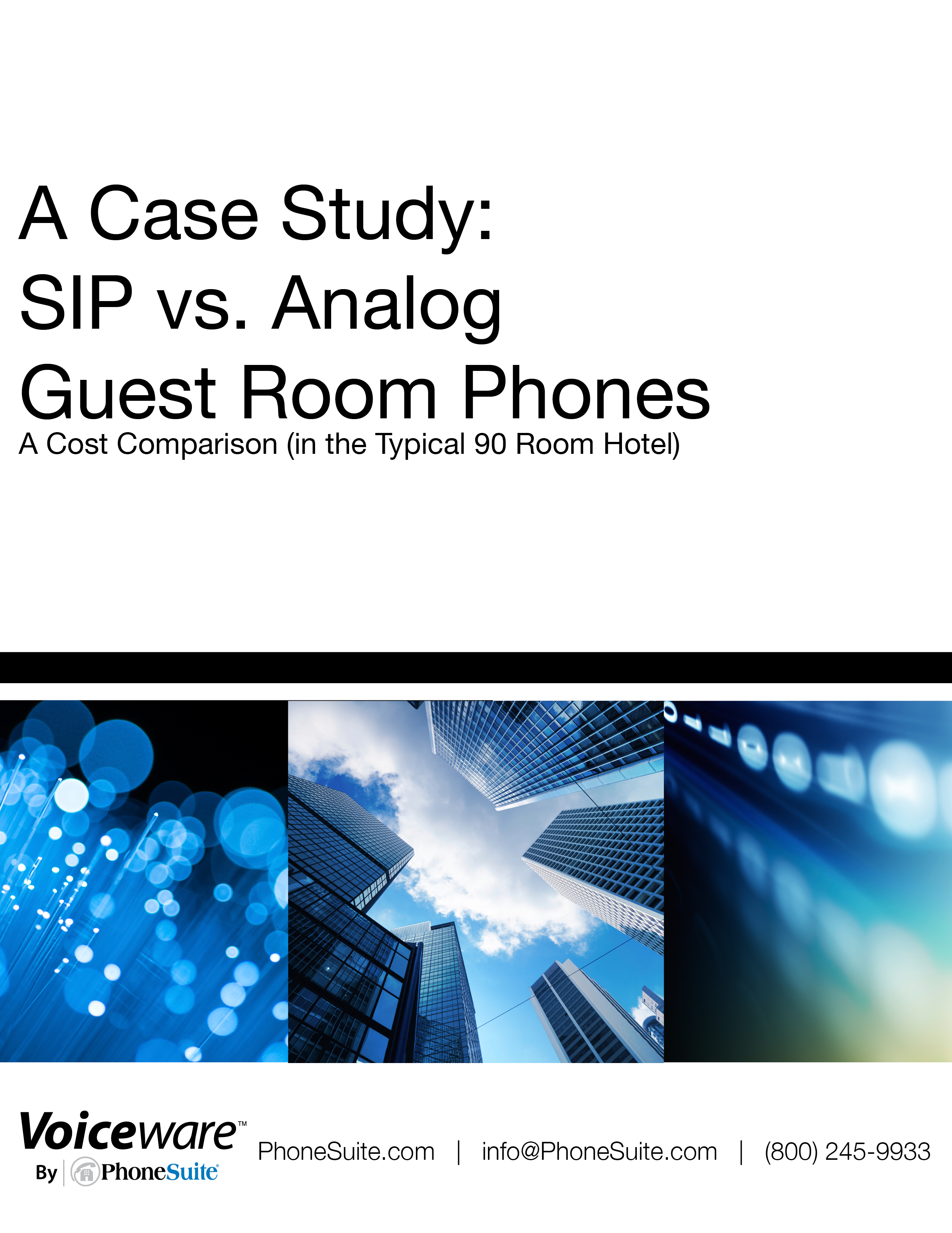 After examining actual cost, this 96 room new-build Holiday Inn Express wired for SIP throughout the hotel, selected a Voiceware driven SIP-analog hybrid solution – saving over 19% and providing the same high level of features and services.
In this case study you will learn how Voiceware can:
Meet or exceed the needs of a newly built hotel.
Reduce your hotel phone system installation costs.
Make your property "Future Proof".