CASE STUDY: Two Boutique Hotels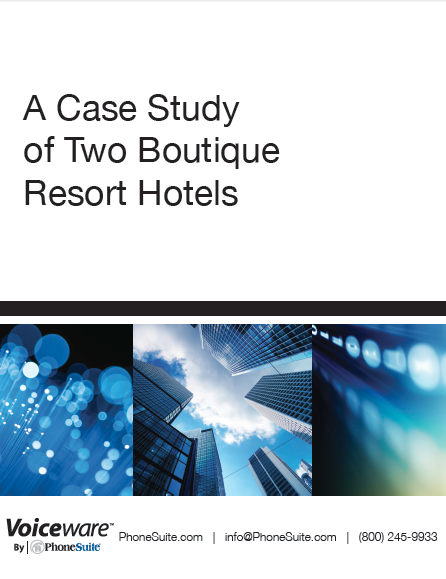 Voiceware has the performance and the proven track record that you would come to expect from a PhoneSuite solution. Want to know how it can transform your business? In this case study you will learn how Voiceware can:
Meet or exceed the unique needs of a Boutique property.
Reduce your operating cost and improve your image with automated call answering.
Put the focus back on customer care, not administrative tasks.